When it Comes to Your Smile, You Don't Have to Settle Anymore for Uncertain Outcomes
Psst! You won't find this anywhere on the internet!



Lincoln Dental Implants are Backed by our Professional Promise Guarantee*:
If your implant and/or abutment ever fails – we will replace it for free*!
Special Report:
Top Strategies to Save on Dental Implants
Think dental implants before loosing the tooth. This ensures lower costs and shorter treatment time.
The most cost-effective dental implant – When you plan it before suffering the tooth loss.
Faced with uncertain dental treatment outcomes? Think dental implants. The success rate is almost 100%
How many times are you planning to replace that bridge? Think dental implants. It costs less.
Prevent additional expenses. Replace that failing root canal with  a dental implant. It costs less and the outcome is much more certain.
Concerned with the long term outcome of your current dental treatment? Dental Implants have a 96-98% success rate.
---
Special "Think Dental Implants" Offer:
Get Your Lincoln Dental Implant with a Lifetime Guarantee*
For the  Equivalent Cost
of a Dental Bridge
---
Bring a printed copy of this offer to get this
$69.00 – Think Dental Implants Special:
---
a consultation with our dental implant expert,
any necessary Digital X-rays, Digital Panoramic Surveys and/or Digital CT scans
$1,200.00 off the regular cost of an implant
any preliminary models, if needed
---
Call Now: (714) 332-6130
Lincoln Dental Implants Carry Our Lifetime Professional Promise Guarantee*: if your implant and/or abutment ever fail, we will replace it for free*!
*This personal promise guarantee is only for the implant and/or implant abutment placed by Lincoln Dental Care in the absence of gum disease for as long as you maintain your regular hygiene visits. Does not cover the crown. Does not apply to any work done by other providers. Regular hygiene visits are defined as two check-ups per year.
Natural, Affordable, Local Lifetime Solutions for Tooth Replacement
Are you looking to replace a missing tooth?  A dental implant could be your best solution.  Dental implants offer many benefits over other tooth replacement options.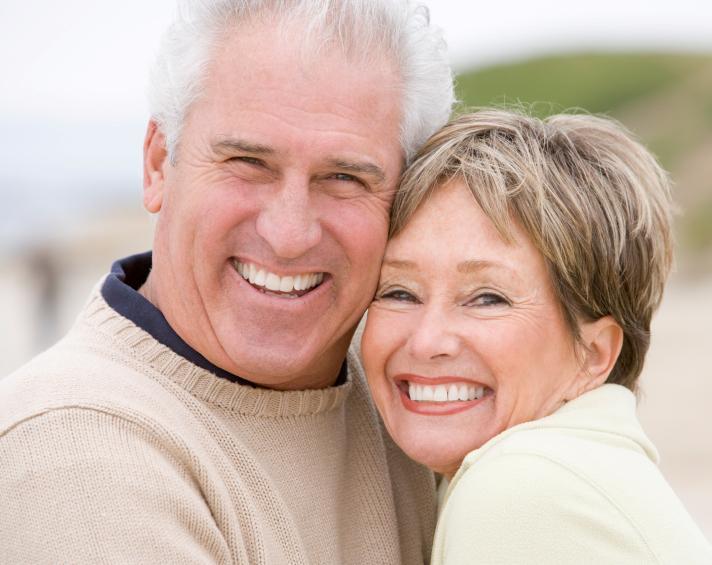 Dental implants replace not only the exposed part of the tooth, but also what was the root of the tooth that was held in the jaw by bone.  When the root of a tooth is removed from the jawbone, the bone that surrounded the tooth eventually dissolves leaving less infrastructure in that area.  This can lead to a change in the appearance of the face where the gum has flattened out due to the missing tooth and bone. An implant actually replaces the root, as well as the tooth, resulting in the bone reattaching to the implant and your natural, healthy appearance being restored.
Additional benefits include maintaining the surrounding teeth.  Although a bridge is an option for a missing tooth, the surrounding teeth must be damaged to make a bridge fit correctly.  In trying to replace one tooth, many times, down the road, the adjacent teeth are also lost. Additionally, an implant is a lifetime solution. A bridge must be replaced usually within 5-10 years.

The best thing about dental implants is that they feel natural and allow you to do exactly what you would do with your own natural teeth. You can chew on fruit and vegetables, sneeze, and laugh and not have to worry that the tooth will come out or be damaged (unlike with dentures or a bridge).
We believe that you deserve the best quality care and implant components available at affordable prices. That is why we work with implant materials that have been tried, tested, and proven to perform. We also have our own lab on the premises, resulting in perfect fitting crowns quickly and at a fraction of the price of most other local dentists.

Because we do the complete procedure here (the implant surgery, as well as the placement of the abutment and crown), you gain continuity of care with one doctor familiar with your case from beginning to end. You also enjoy significant cost-savings, as all aspects of the implant are priced as one procedure instead of two, (usually involving a separate dentist and oral surgeon).

Rely on Dr. Muntean's experience, expertise, and use of high quality materials to help you achieve the confident smile that comes with a natural looking and fully functional implant